Automatic Mileage Tracking
Save money on taxes and easily claim your miles or travel expenses as a freelancer or employee.
Easily classify your trips by swiping them left or right. They can be categorized as business, private, or commuting.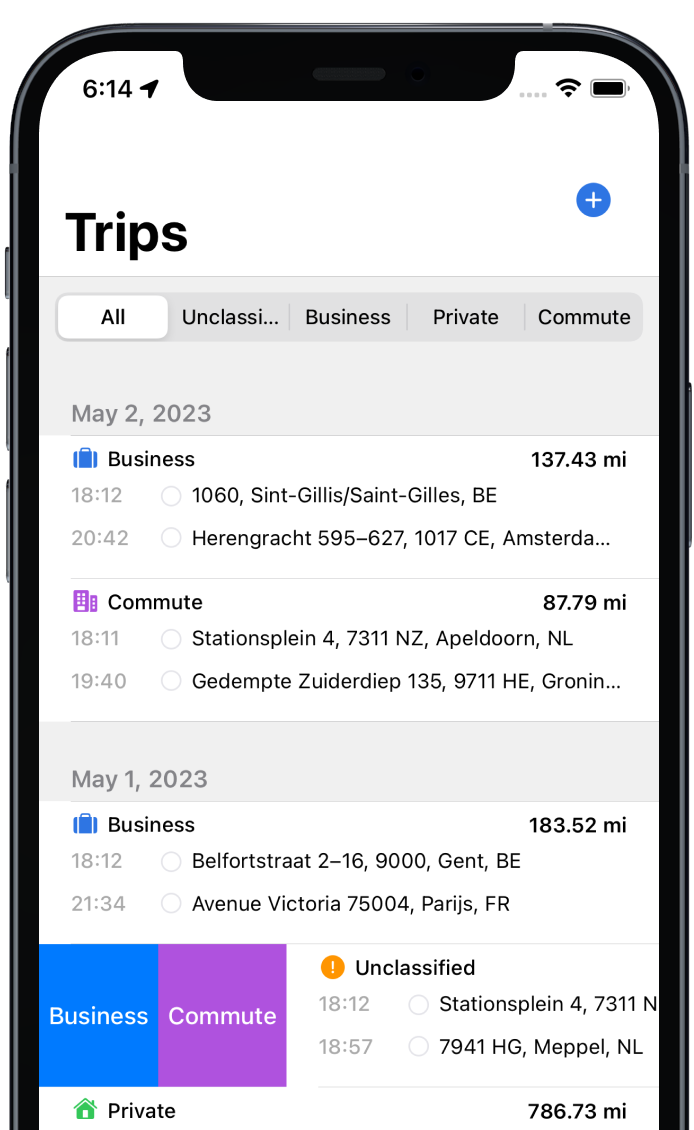 Easily export reports in XLS, CSV, or PDF format. In these, all your trips are visible along with the corresponding addresses, miles, and allowances.
Get started with TripBook
Discover how you can get started with TripBook in just a few steps, the convenient app to easily and accurately register your trips. Create an account today, log in, and let the app automatically track your trips!
Be the first to receive handy tips & tricks, articles, and news by signing up for our newsletter!
Error: Contact form not found.
20 trips per month

Automatic trip registration

Add trips manually

Classify

Rapports
Choose Plan